Welcome to Zettai Bōei Leviathan Wiki, the Wiki dedicated to the Zettai Bōei Leviathan game created by GREE and its anime series created by Gonzo. Please help us by creating or editing any of our articles!
Welcome to the Zettai Bōei Leviathan Wiki
The wiki about Zettai Bōei Leviathan that anyone can edit.
40 articles since April 2013.
Character of the Month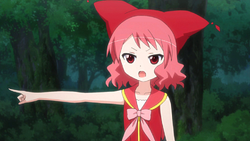 Bahamut
Bahamut is a young girl with the ability to use fire magic. She is the daughter of famed mage Rage Row and lives alongside him in an extravagant mansion. One day, while out practicing her magic, Bahamut came across a toripu insect and gave chase when it destroyed her lunch. With her magic, she helped Leviathan and Jörmungandr kill it, starting the course of their adventures.

Final Episode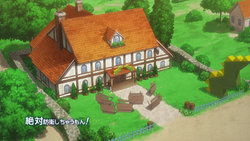 Episode 13
With Bahamut refusing to help, Leviathan and Jörmungandr are forced to deal with the attacking lucasite together, with the assistance of Rage Row. Summoning Yurlungur and creating a barrier, the girls and Rage momentarily hold back the attacker but soon find themselves back where they started. Returning with invigoration, Bahamut joins the fight and alongside her friends and Fire Drake, defeats the lucasite, saving the town. Now determined to protect the world, the girls join the Aquafall Defense and go on a journey.

Pollbooth
Did you enjoy the Zettai Bōei Leviathan anime?
Featured Media
Newsfeed
Loading RSS data...
Follow Us!
Previous Poll Results
Who is your favorite recruit?
Leviathan
265
59.15%
Bahamut
36
8.04%
Jörmungandr
47
10.49%
Can't decide; I like them all!
100
22.32%%